Remember my make-shift mantel that I showed you the other day? I am looking forward to fully decorating that mantel (once it's completed) for every.single.holiday. Seriously. I love a beautifully decorated mantel. Nothing over the top or anything just simple and festive for the season.

I've been seeing lots and lots of bloggers out there sharing all their beautifully decorating homes for the fall season and I thought since I like to be inspired by other people's creative minds I would group all my personal favorites in one spot to reference for myself for next year. I hope by then we will have a fully completed fireplace makeover. I hope. At least a shelf ledge larger than 2 inches so I can actually put stuff up there without fear of it falling!
So until that happens here are my top favorite FALL MANTELS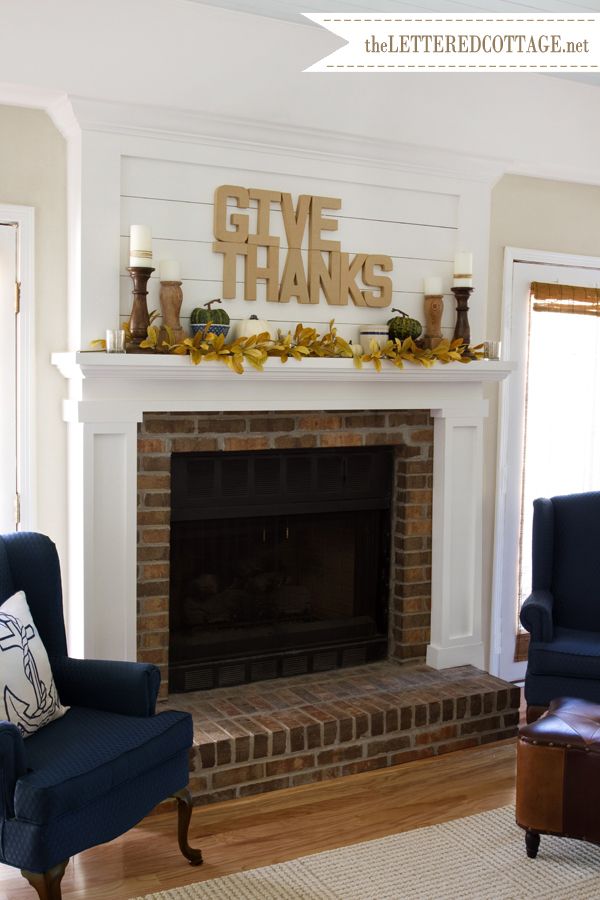 and rounding out the list is my very favorite...
I think the trick is adding height to some elements and layering a few things too.
I cant wait to take all this inspiration and come up with something for my own house!
So what are you doing on your mantel this year? I would love to see photos and share some of your mantels so please send photos to my email listed in the contact section!